O'Neill-Rodak is the firm to choose for all your land surveying needs anywhere in Rochester, Monroe County, or western New York. We are proud of our history in this community, which spans over 148 years. Considering the evolution of mentors, protégés, partners, and owners we have witnessed, we are the oldest and most trusted continuously-operating land surveying firm in the state. Look at our Timeline.
We are a full-service land surveying company with extensive experience in all facets of professional land surveying. No matter what type of project or projects you have on your agenda, O'Neill-Rodak will provide the professional and personal attention you need. Be sure to read about Who We Are, What We Do, and Why it Matters.
---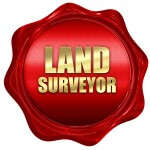 Quality, Reliability, Experience
O'Neill-Rodak has established a positive professional reputation in western New York.
A Good Quote
Anyone who stops learning is old, whether at twenty or eighty. Anyone who keeps learning stays young.
– Henry Ford
What We've Heard...
For approximately 10 years I have regularly obtained surveys and subdivision plans from O'Neill-Rodak and they have consistently provided a high-quality product delivered within the timeframe discussed. They are responsive, flexible, and easy to get a hold of. I highly recommend working with them.
– Sara Gilbert, P.E., Rochester