O'Neill-Rodak is the firm to choose for all your land surveying needs anywhere in Rochester, Monroe County, or western New York. We are proud of our history in this community, which spans over 148 years. Considering the evolution of mentors, protégés, partners, and owners we have witnessed, we are the oldest and most trusted continuously-operating land surveying firm in the state. Look at our Timeline.
We are a full-service land surveying company with extensive experience in all facets of professional land surveying. No matter what type of project or projects you have on your agenda, O'Neill-Rodak will provide the professional and personal attention you need. Be sure to read about Who We Are, What We Do, and Why it Matters.
---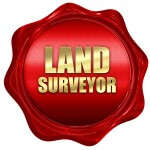 Quality, Reliability, Experience
O'Neill-Rodak has established a positive professional reputation in western New York.
A Good Quote
Happiness does not come from doing easy work but from the afterglow of satisfaction that comes after the achievement of a difficult task that demanded our best.
– Theodore Isaac Rubin
What We've Heard...
I love working with the team at O'Neill-Rodak. Everyone there is very accommodating. They quickly respond to emails and phone calls and are ready to assist. The surveys are precise and easy to read. I highly recommend this Group.
– Debbie Czudak,
Real Estate Paralegal